Simplifying Customer Credit Monitoring
Elgi Equipments
---
Background
Credit is an important part of customer's financial health when doing business with a company. If customers have a good credit history, the company may offer them credit and give an approved limit. However, it's important to note that customer should be cautious when making orders beyond the approved limit. The finance team needs to carefully evaluate these orders before approving them. This helps ensure that the company can maintain good financial health and provide excellent service to all its customers.
The Ask
As per client requirement, credit blocks are needed based on below conditions that triggers a block in order to keep hold on invoicing. Credit blocks will come into picture when,
Credit limit of customer is exceeded.
Any payment is overdue from customer.
Once a credit block is triggered, it can be unlocked by finance once the required approvals and justification from business is obtained.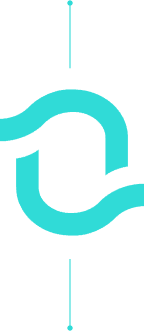 Our Solution
Sales order BOD is triggered if order status s is blocked with additional information.
Activation policy-based workflow i created based on the approval matrix designed by Client in LN.
In case of final approval, workflow status is updated as "Approved" in LN table (CDF field) and the "Firm Release" functionality is triggered.
Initiator has the visibility on the approval (System / Mobile) to see where it is pending.
Coserve also helped client in configuring the approvals in middleware (ION) and helped users to use mobile Infor Ming. Le application in order to approve/reject order activity.
The Impact
---
Coserve's comprehensive solution enables Client's users to track credit-related problems with their customers efficiently. This has resulted in streamlined operations, where there is no need for time-consuming follow-up calls or email chains since approvals are now handled through ION (Middleware). Furthermore, with mobile access, users can manage approvals while on the move. This has allowed the client to achieve cost savings for monitoring the customer credits.