---
Rootstock is a cloud-based ERP solution that is built natively on the Salesforce platform.
About Rootstock
A comprehensive and highly customizable ERP solution that offers a wide range of features and functionality.
---
KEY FEATURES
---
1
Comprehensive functionality
Rootstock offers a range of features and modules for core ERP functions, including manufacturing, supply chain management, sales, finance, and human resources.
2
Native integration with Salesforce
As a native Salesforce application, Rootstock fully integrates with Salesforce CRM and other third-party apps available on the Salesforce AppExchange.
3
Configurability and customization
Rootstock is highly configurable and can be tailored to meet the specific needs of different industries and organizations.
4
Real-time visibility
Rootstock provides real-time visibility into key business data and processes, enabling businesses to make informed decisions and respond quickly to changing market conditions.
5
Mobile accessibility
Rootstock is accessible from any mobile device, allowing users to access critical business data and processes on-the-go.
6
Multi-currency and multi-language support
Rootstock supports multiple currencies and languages, making it a good fit for global organizations.
7
Advanced manufacturing capabilities
Rootstock offers advanced manufacturing features, including capacity planning, scheduling, and shop floor control.
8
Robust reporting and analytics
Rootstock provide robust reporting and analytics capabilities, enabling businesses to gain insights into their operations and make data-driven decisions.
Brands we have used Rootstock for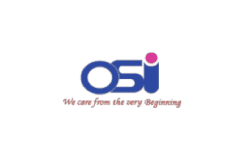 Our Expertise
Coserve assists clients in adapting to the future of technology by transitioning from legacy systems to cloud-based ERP solutions.
---
For our clients we have modernized their systems and processes
---
Implementing a complete Rootstock system in under few months further
Transforming legacy ERP systems into cloud-based solutions
---
Who should consider Rootstock
Companies of all sizes, operating in various industries, who engage in manufacturing, supply chain management, and distribution.
---
Transform legacy ERP systems into cloud-based solutions
Modernize and optimize their operations and technology infrastructure.
Improve their productivity, efficiency, and profitability.
---
---
How will Rootstock solve your problems?
---
Rootstock ERP can help businesses solve a range of common problems, from outdated legacy systems to inefficiencies in operations and supply chain management
---
Legacy systems: Many businesses still rely on outdated, legacy ERP systems that are difficult to maintain, scale, and integrate with other applications. Rootstock offers a modern cloud-based ERP solution that can replace these outdated systems and provide a more flexible and scalable platform for businesses to operate on.
Inefficiencies in operations: Rootstock ERP can help businesses automate and optimize their operations, reducing inefficiencies and improving productivity. The system can also provide real-time visibility into business processes, enabling businesses to make data-driven decisions and respond quickly to changing market conditions.
Supply chain management: Rootstock ERP includes features specifically designed to help businesses manage their supply chains, including inventory management, procurement, and demand planning. With Rootstock ERP, businesses can optimize their supply chain processes, reduce lead times, and improve customer service.