Custom Integration Development
About
Custom Integration helps organizations achieve data integration between disparate systems
---
KEY FEATURES
Integration is the process of connecting different systems, applications, or technologies to create a cohesive ecosystem that can streamline business processes, increase efficiency, and reduce errors. The key features are
---
Easily integrate both Infor and third-party software applications
Create workflows and alerts that dramatically improve exception management
Design, monitor, or change business processes without IT involvement
Connect applications to the events in your business process
Easily monitor your entire business
Visibility of business issues with mobile access
---
Our Expertise
---
ION API
ION API is a software system for brokering requests from API consumers, such as web and mobile applications, and API providers, such as Infor enterprise or third-party services.
Standard/Custom BOD's
An integration can be established between Source and other target applications through business object documents (BODs) that are sent to Infor ION. To exchange data through BODs, specific configuration settings are required in both source and target application.
Enterprise Connector
The Enterprise Connector to integrate your local deployed applications with ION. Enterprise Connector provides an out-of-the-box connectivity with Infor Cloud through AWS SQS and S3 web services, used for intermediate storage. The Enterprise Connector service is deployed in your on-premises infrastructure and is responsible for the communication with the Infor Cloud services.
Database Integrations
The client sends a request to the master server for data. The master server then intakes the needed data from internal and external sources. The data is extracted from the sources, then consolidated into a single, cohesive data set. This is served back to the client for use.
Workflow
Workflow enables communication from an application to a user. A workflow is a sequence of steps that completes a business goal. An approval flow which can be a sequence of approval requests to several approvers.
Monitor
The monitor generates an alert. The alert is sent to the users that are based on a distribution list. The distribution list can contain one or more users, distribution groups, contacts, or email addresses. The involved users receive the alert in their personal Infor Ming.le page, the Infor Inbox application, or by email
---
Brands we've worked with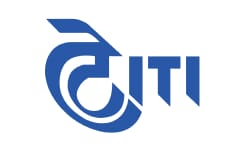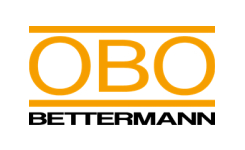 BENEFITS
---
Improved Efficiency
Integrating systems can eliminate redundant processes, reduce manual labor, and streamline workflows, resulting in increased productivity and efficiency
Enhanced Data Accuracy
By integrating different systems, data can be automatically transferred between them, reducing the risk of errors that can occur when data is manually entered or transferred.
Better Decision Making
Integration can provide a more complete picture of business operations, enabling better decision-making based on real-time data.
Increased Agility
Integration can enable companies to respond more quickly to changing market conditions and customer needs by allowing them to quickly adapt and modify their systems and processes.
Cost Savings
Integration can reduce costs associated with manual labor, errors, and redundant processes, resulting in significant cost savings over time.