Application Support Maintenance & Functionality Extension
About
Applications support is a service that ensures the operational processes in a business run smoothly and enables users to conduct their business
---
KEY FEATURES
---
Easily integrate with third-party software applications
Covers all sectors of manufacturing, service, finance.
Covers all business processes and working on those processes is quite simple and easier than other ERP.
Easy to develop and implement any new business process or reports as per business requirements.
Infor ERP LN has two types of users, super and normal, so activities can be controlled.
Easily monitor your entire business.
Any issues in the process can be easily resolved.
---
ERPs can help with invoicing, estimating, scheduling.
Also internal aspects like cash flow, payroll material counts, and more.
Applications management service includes the following steps:
---
Application Transition
Application Maintenance
Support
---
Our Expertise
---
Application Support
Coserve is well known organization in Infor support. coServe provides all levels of expertise on LN system. Resolving all the issue on/before time so it helps business to run their processes smoothly and faster to achieve their organizational goals.
Functionality Extension
If any process needs to be improved, our internal functional/technical team provide best possible solution to the business users so that they can run business very smoothly.
Application Maintenance
Coserve prioritizes the well-being of all its customer organizations by consistently attending to their needs. They proactively inquire about any ongoing issues or future challenges to ensure that their teams are always prepared to provide support and help. By maintaining a safe and issue-free system, coserve assists organizations in achieving their goals with ease.
---
Brands we've worked with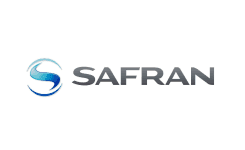 BENEFITS
---
Improved Efficiency
Few standard processes take some time so with the help of extensions system will work more efficiently.
Business Process Continuous Improvement
Business users are continuously working hard to run their business smoothly and successfully, so to understand the continuous improvement in business system must support the business and understand and map those new process successfully with continuous improvisation in the system.
Better Decision Making
As world changes quicker and faster, this can be achieved through the correct decision making, LN support those feature such as dashboards, graphs, etc, help in understanding the current situation of business and business user can take better decision on how to achieve the business goals.
Helped Business user
Business users frequently change their jobs, and when new employees join, they often struggle to grasp the new system. By providing support whenever users make mistakes and promptly correcting them, we assist in benefiting the business. Additionally, new users bring fresh ideas to enhance the business process and benefit the organization, necessitating changes in the system. LN aids users in achieving these changes within the system.
Cost savings
Timely support and timely maintenance support business to save in business time and its cost. Infor ERP LN provides the flexibility you need to make an often-complex web of enterprise systems work together with perfection. It provides the long-term sustainability to optimize return on technology investments.